Plenty to digest in this months Google Adwords blog roundup. Plenty of new feature launches and upgrades to test out if you haven't done so already, this SEO marketing company France has been busy this month getting over the busy winter period and integrating these new features into their everyday office life. New features include, longer headlines for certain ads, new rotation settings for ad distribution and the merging preview and diagnosis feature.
Location extensions: putting your business on the map
Launch of new extension to Google Location finder in Adwords. With standard search engine results being marked with a red pin in Google maps to the right of your search results ads will have their results shown with a distinctive blue pin.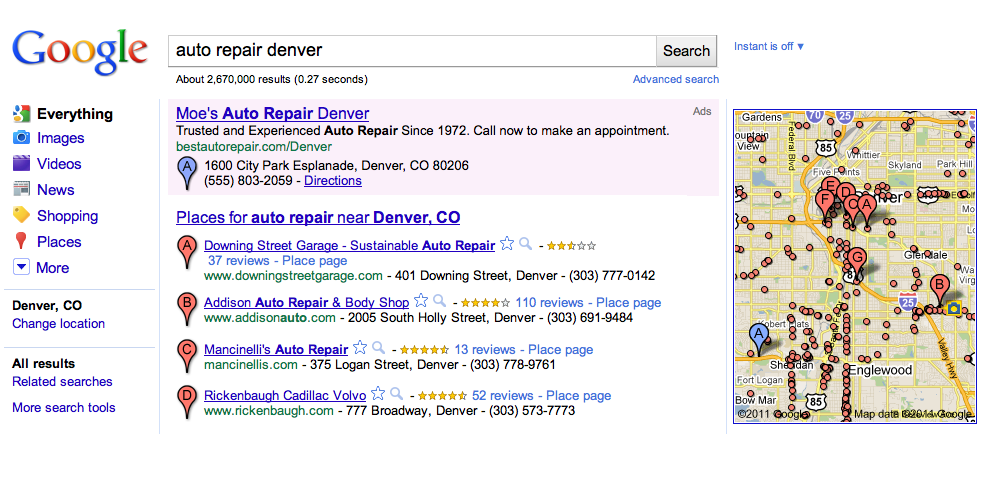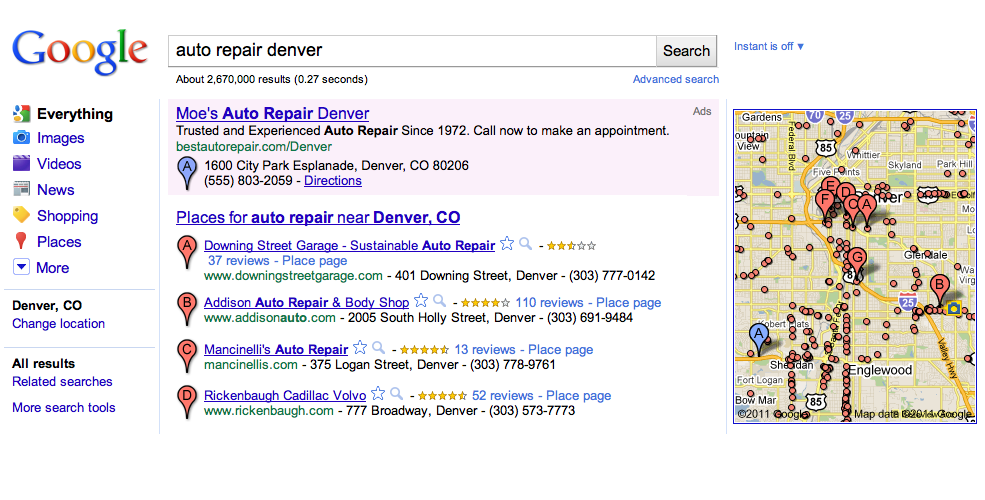 Longer headlines for select ads on Google
Change to certain ads allowing longer descriptions to be shown allowing you to deliver more information to searchers.
More control and flexibility with the new Billing tab (UK only)
Due to overwhelming demand Adwords have launched a new billing tab for the UK market, allowing greater flexibility when it comes to deciding how much and when users are charged through the new 'make a payment' function.
Advertisers save time and uncover new keyword ideas with the Opportunities tab
Google Adwords claim the 'Opportunities Tab' saves time and money for those unable to commit to extensive research. The 'Opportunites tab' has been designed to provide users with automated, customised keywords, bids and budget ideas.
Automated rules now available to all advertisers
End of last year Google Adwords announced the limited release of its Adwords automated rules. This new feature allowed users to schedule automatic changes to their Adwords account set by them and hopefully save time. This has now been made a permanent feature and is available to everyone.
Analyze Competition adds new markets and new features
Analyze competition has now been made available in 8 more languages.
Simplifying bidding on the Google Display Network
'Managed Placement bid' button to be removed on March 15th. Feedback from users has stated that the button in their mind is unnecessary and confusing.
Show ads that are most likely to receive conversions more often
New rotation setting is launched allowing advertisers the option to optimise for conversions. Whereas before you only had two options, Optimise for Clicks and Rotate now users can rotate on the basis of conversions the ads that are more likely to produce results.

Ad Preview and Diagnosis: Together at Last
Advertisers can now preview and diagnose them in one location, this allows users to see their ad whilst its telling you if your ad is being shown for that search and if not why not.